GLAS STAR
Performance
"SIX EARS – Neue Musik in St. Petri 1998", Dortmund Performance Art in NRW, Maschinenhaus/Zeche Carl, Essen 2000
as daylight faded. The floor was covered with a 7 × 7 meter square of glass plates (196 pieces, 50 × 50 cm, 1 mm).
The performance is based on a simple choreography : Two equilateral triangles, interlocked in a hexagon, are traced into the glass floor by performers walking and playing violins. The paths cross one another, sometimes they run parallel. Each side of a triangle corresponds to the tone of an open string of the violin. The paths are paced off at individual tempos so that, both choreographically and acoustically, a phase shift occurs, an organic minimal music, detached from a strictly through - composed pattern. The use of the open strings as the only sound material results in a changing, harmonically rich sound that is reminiscent of an orchestra tuning. By walking on the glass, the panes rupture and a six - pointed star gradually comes into view through the shards.
The process of the two performers walking and playing the violin is interrupted now and again by separate actions while the violin playing of the other continues. V M distributes pieces of an apple to the audience, K S positions herself on the edge of the square and directs her gaze into the arches, a fish is scaled by K S. While V M, undressed and barefoot, continues to follow the path of shards playing the violin, K S shows press pictures from the series "Nice Pictures – Bad Pictures".
The performance comes to and end after approximately 50 minutes.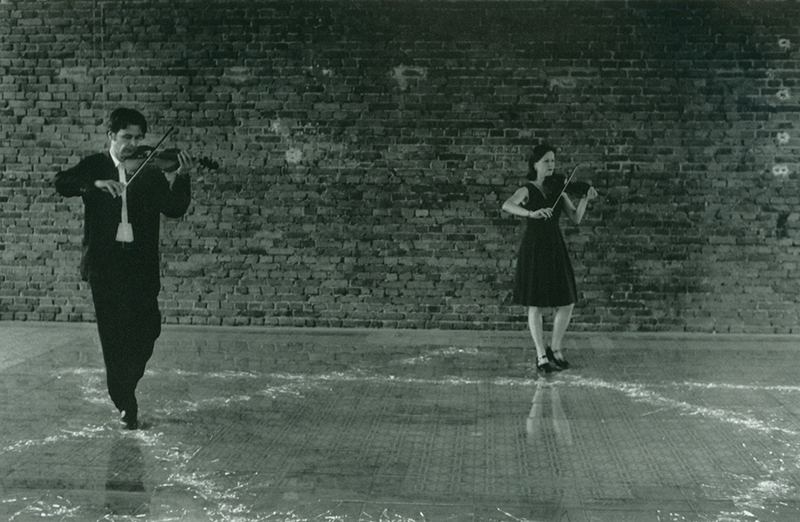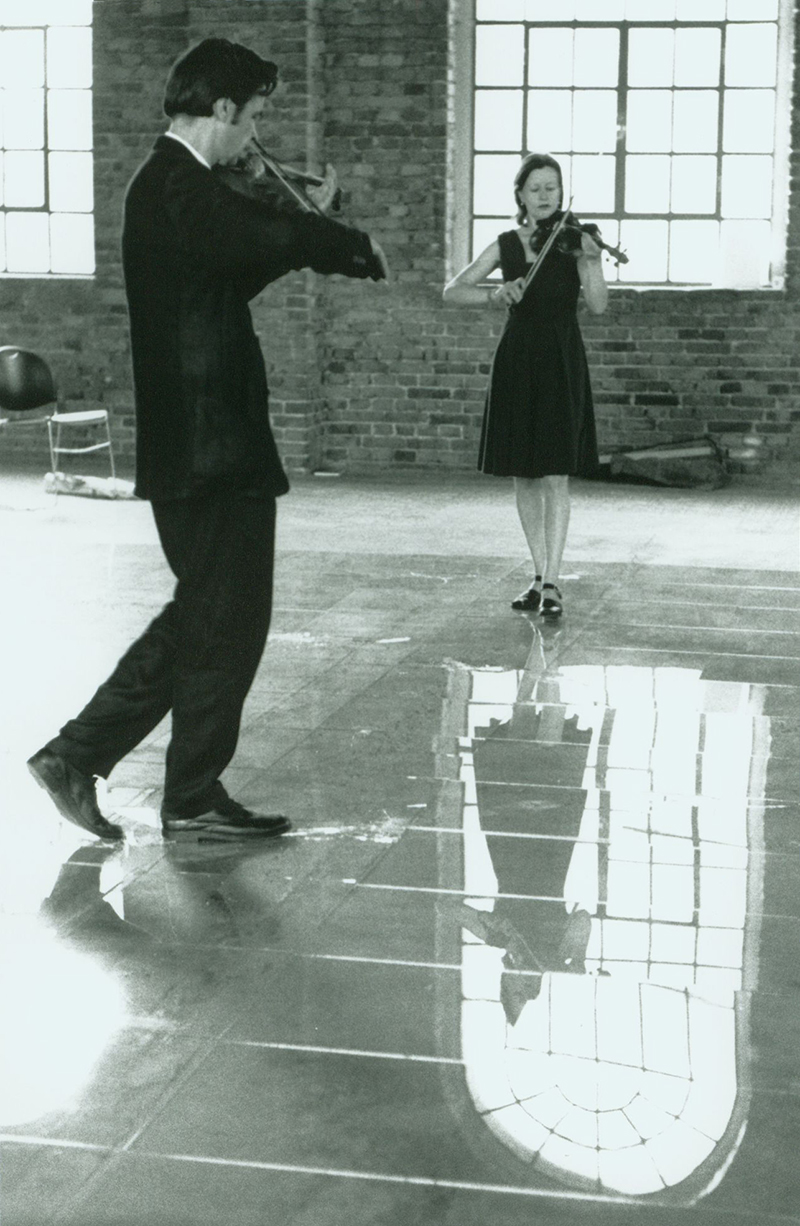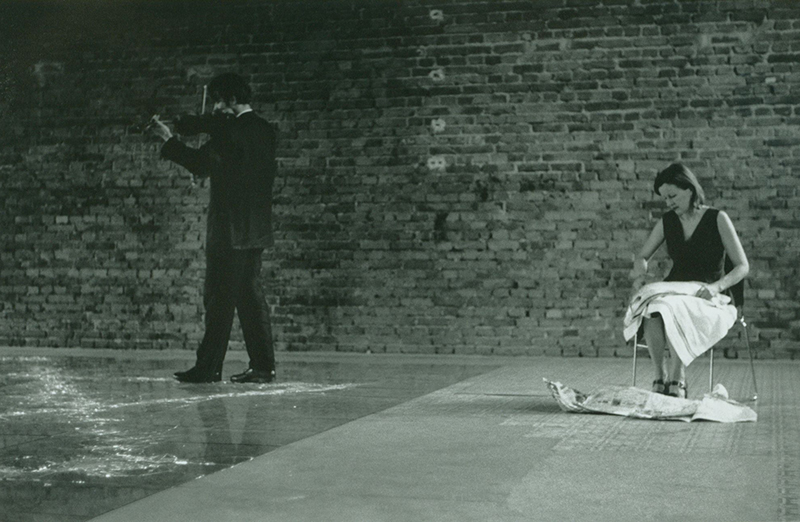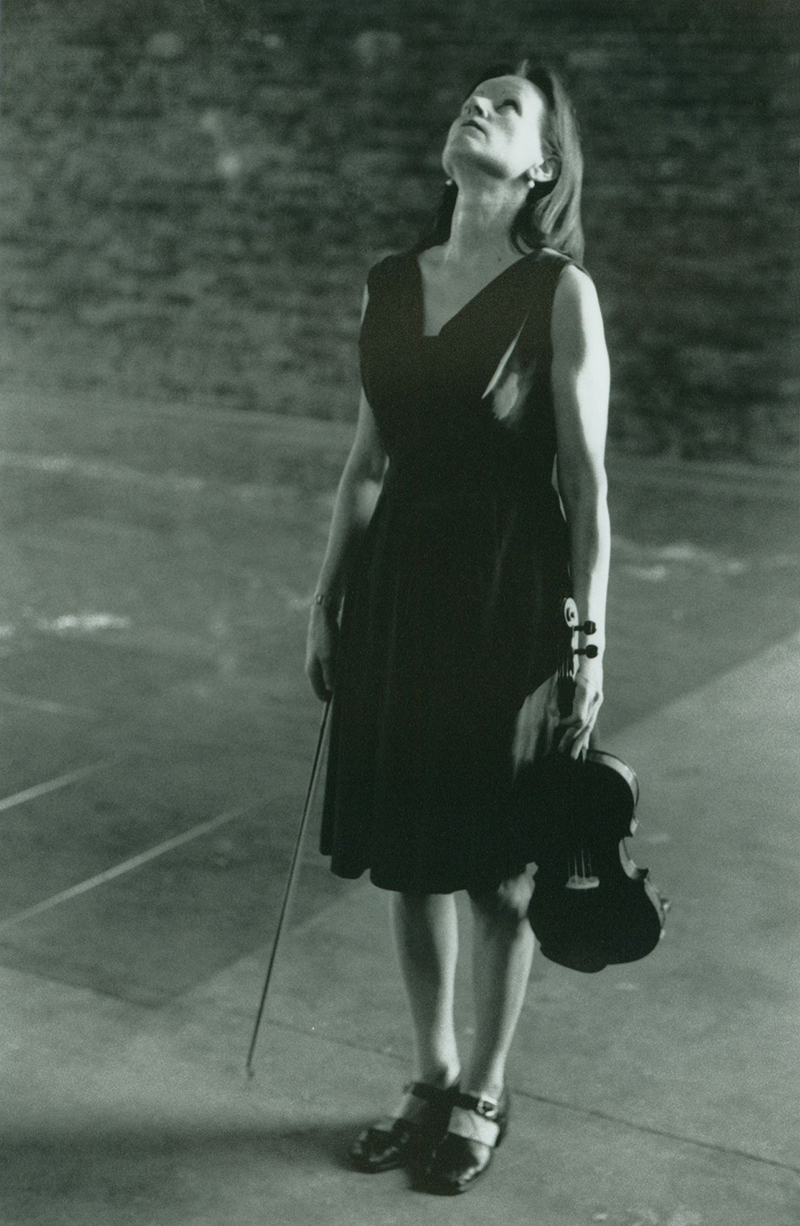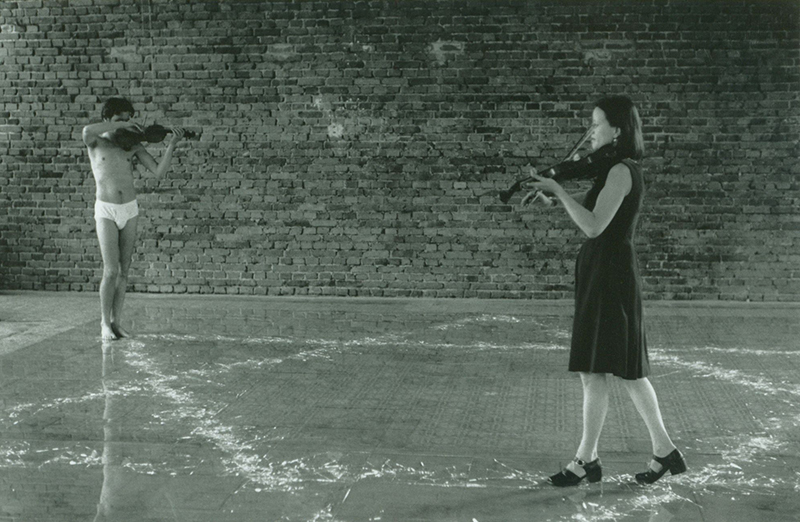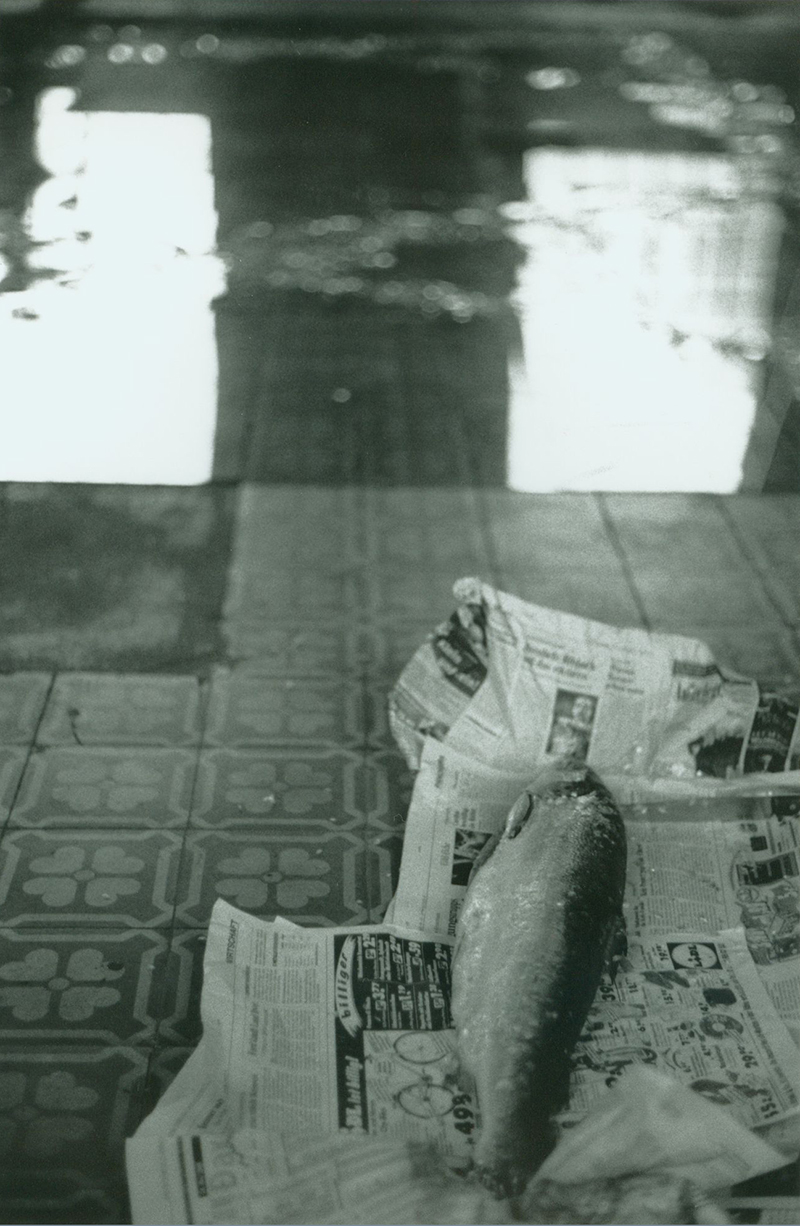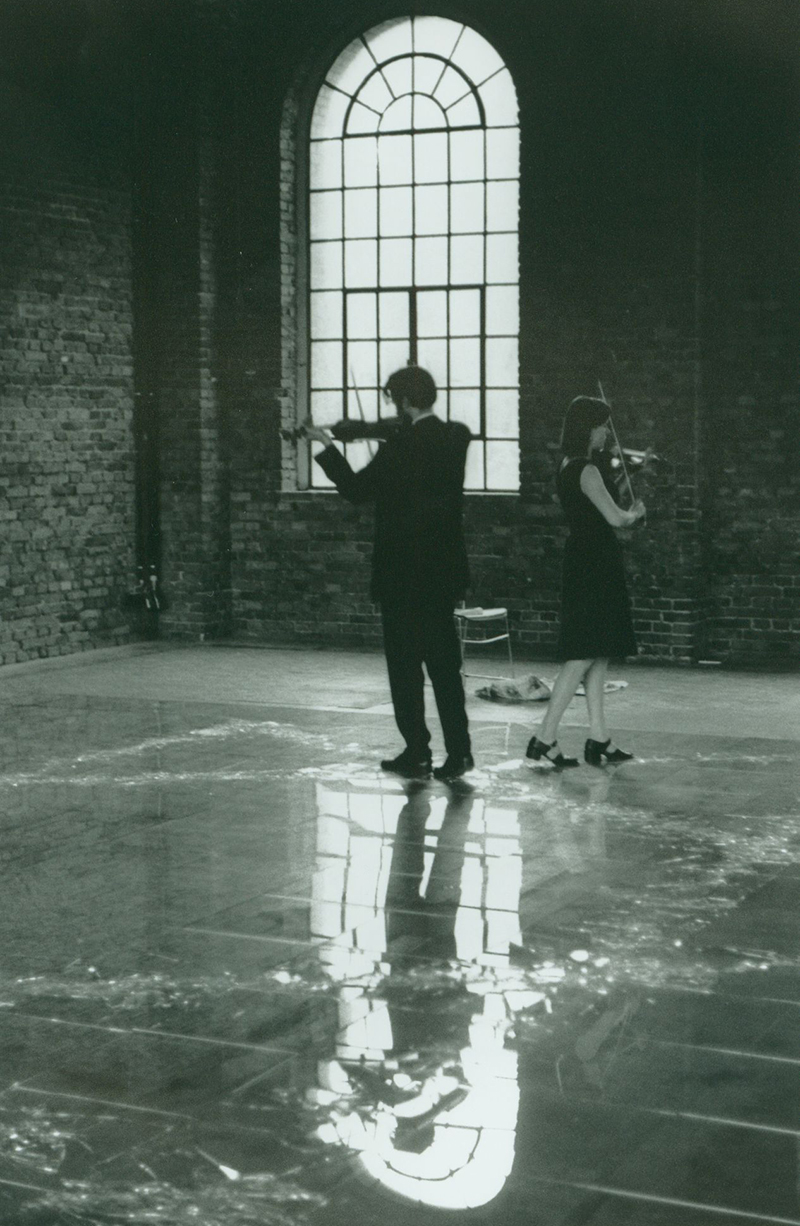 Fotos: ©Clemens Willenberg, Essen